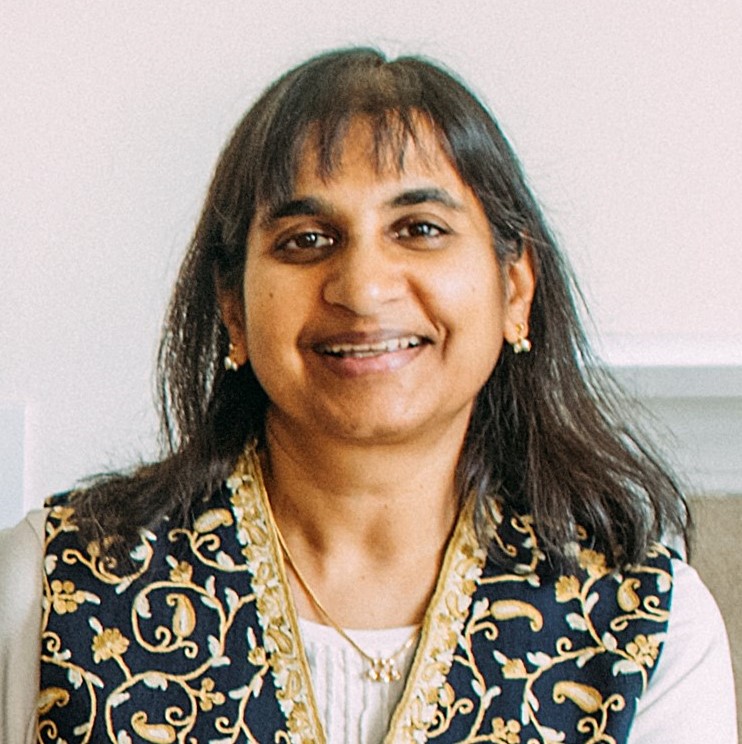 My name is pronounced JOE-tsnah SHREE-nee-vah-sun. You can hear me pronouncing it here: http://www.teachingbooks.net/pronounce.cgi?aid=11824
I was born and raised in northeast Ohio (the Akron area). My parents are immigrants from India. I have a B.A. in English literature from Kent State University (Ohio) and an M.A. in English literature from the University of Michigan. I work as a middle school and high school English teacher in Columbus, Ohio.
My new book is These Americans, 8 stories and a novella about Indian Americans. The novella is a revised version of a novel that was a finalist for the 2014 PEN/Bellwether Prize for Socially Engaged Fiction. My novel And Laughter Fell from the Sky is about two twenty-something Indian-Americans struggling to find their place in the world.
My short stories have been published in numerous literary magazines and anthologies. I was selected as a Fiction Fellow for the 2021 Sewanee Writers' Conference. I received an Ohio Arts Council Individual Excellence Award for FY 2022, as well as an Artist Fellowship Grant from the Washington, DC Commission on the Arts (2003).
Follow me on Twitter: @Jyotsna_Sree
You may contact me at [email protected]
High resolution author photo